The
President of Mexico
, holidaying in Cancun informed his audience that 60 people have died in storms and other natural phenomena which "may" possibly be attributed to global warming.
Mexican President Felipe Calderon told negotiators in Cancun today that global warming already is causing natural disasters in his nation, killing at least 60 people this year in storms and events linked to turbulent weather alone in his country
.
The 28000 recent
drug-related murders
in Mexico would seem to be a real problem where he should be concentrating his time not on an imaginary one like global warming.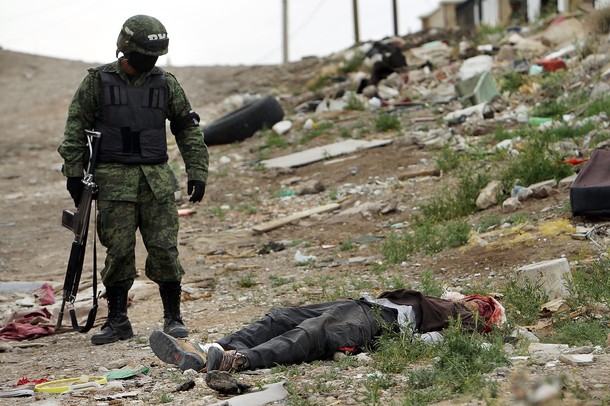 Military police stand guard at the scene of a murder on March 23, 2010 in Juarez, Mexico.