The fancy footwork of desperate warmists and their tame press can be seen in the
latest Huffington post foray
into explaining how global warming is causing those pesky huge snowstorms in Europe that aren't supposed to happen in the brave new world of man-made warming.
When hearing the phrase "global warming" people often assume it means that every place on Earth is getting warmer. Not so. In fact, a recent study surmises that the expansion of warming Arctic air will push colder air south, resulting in a cooling of Europe. A warming globe causing a cooler Europe? That just might be the case.
Question: How should we deal with a global phenomenon that can use warmth to freeze things?
Answer: Very seriously!
Our Question :
How should we deal with gullible people who believe codswollop like this?
Answer :
Take your pick-either
(a) Feel sorry for them or (b) interest them in your Ponzi scheme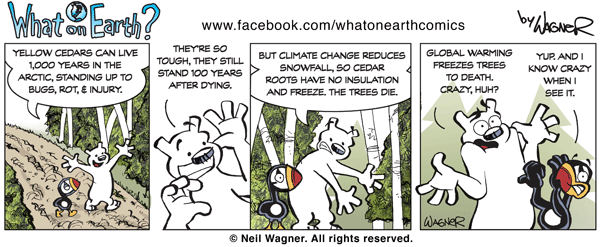 We know crazy too! The men in the white coats are on their way!