Following the disaster of the Benghazi massacre you would think that the State Department would lift their game but we now have reports of Secretary of State swanning on his yacht while Egypt burns. After the initial mandatory State Dept lie it has been confirmed that he was "briefly" on the yacht.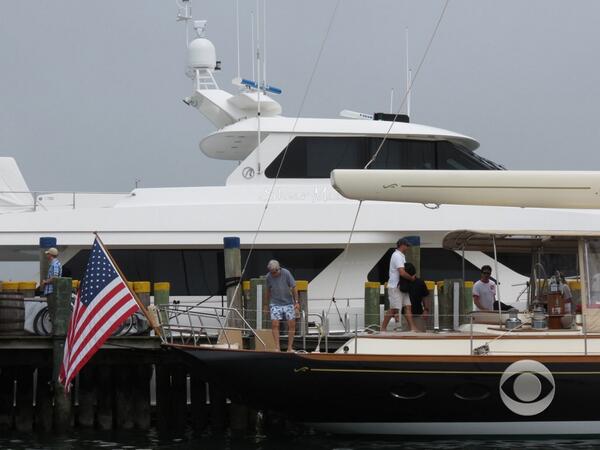 Forget about the catastrophe in Egypt. Poor John Kerry was tired and needed a rest after touring the world telling people to reduce their carbon footprint and trying to keep the poor of the world from having reliable and cheap energy. He has been so busy with this message that he hardly has time to visit his Edwardian furnished 7 million dollar yacht , or his other family properties including

a multi-level Boston townhouse in the affluent Beacon Hill neighborhood, as well as homes in Fox Chapel, Penn., Ketchum, Idaho, and on Nantucket Island.
I wonder when the going gets really tough if Kerry will have the cojones of his predecessor and take a bullet to cover for his fellow incompetent boss Obama. I somehow doubt it.