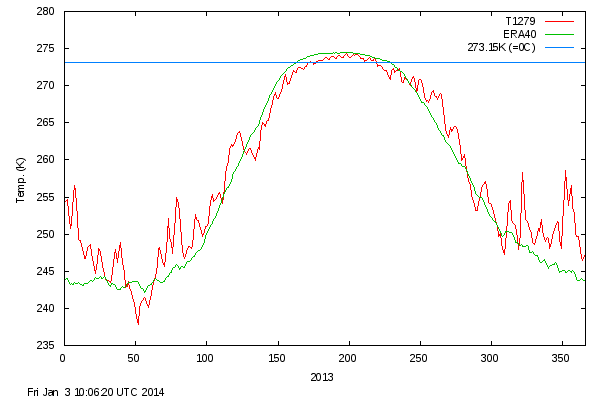 With the alarmists trying to cope with the cessation of global warming for nearly 2 decades ,the Arctic seems ready to deal another body blow to their failed theories.
Arctic temperatures
are much lower than previous summers and the melt period looks to be on track to be about half normal.
Cryosphere
shows that Arctic ice area already increasing already but that may be just a blip. Time will tell.
or magnified: