Dr Will Happer ,phycisist from Princeton University has prepared a Powerpoint presentation called
The Myth of Carbon Pollution
, the title of which is self-explanatory. The graph below shows the greening of the globe caused by increased CO2 , an average of 11% which applies to food crops across the world , a fact conveniently ignored by the scientific charlatans promoting the Global Warming scam.
The increase in crop yields specifically caused by CO2 is feeding more than a billion people and the effect is shown dramatically in CO2 plant growth tests.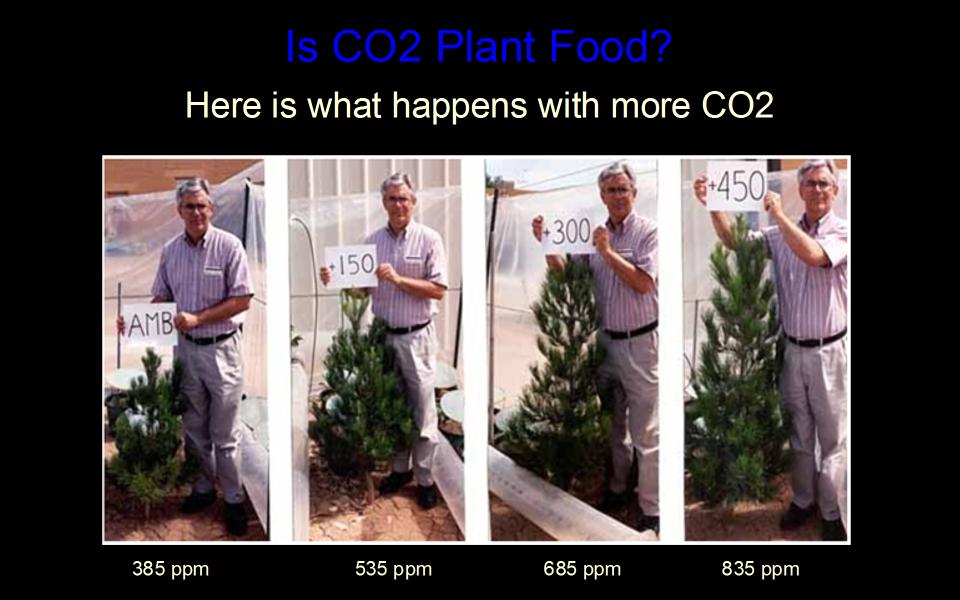 For those who think that these are just crack-pot ideas you only need to check the credentials of William Happer and his group listed below including Freeman Dyson recognised as Einstein's successor.